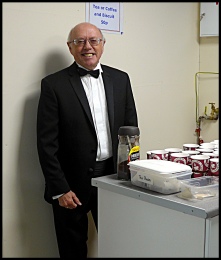 It is with deep sadness we report that Barry, our very popular 'Tea Boy' passed away on Tuesday 5 March after a short illness. He had been on the committee since our club started in 2009 and he will be greatly missed by us all. Our deepest sympathy goes to his wife, Joyce and the rest of his family.
Barry Hosking
21.5.1943-5.3.2019
Funeral took place on 12 April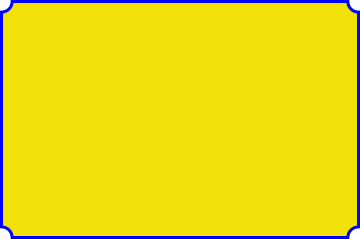 The Library has been updated with the addition of several books. TheThe re are now a total 220 titles.

We have also learned that David Woodward, a long standing member passed away a few months ago. He was a quiet member who usually helped serving tea/coffee but had been missing from the club for a few months. We are sad to loose him and wish his family all the best.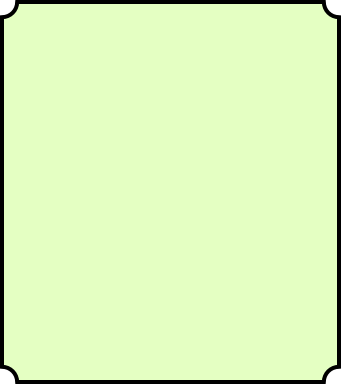 As our members know Mark Baker who has been our Patron since 2012 is seriously ill with cancer. Following his recent announcement in the Woodturning magazine about how serious his condition is, it might be appropriate to remind ourselves how important Mark's contribution has been to our club by reflecting on the times he has demonstrated for us.
So have a look here and here, and think how lucky we have been in our club. Meanwhile, we send our very best wishes to Mark.
Our chairman, Paul Howard who is a good friend of Mark, has written a tribute that you can read here.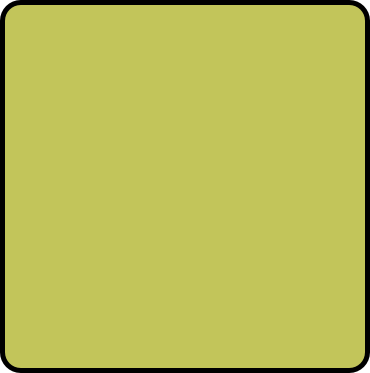 It is with great sadness that we have to announce that our very popular patron, Mark Baker, passed away on 3rd October 2020 following a lengthy illness due to cancer as mentioned previously on this website here.
At the same time our chairman, Paul Howard wrote this tribute to Mark.
And in this latest update our treasurer, Norman Taylor, has added his thoughts.
There are further tributes to Mark from AWGB here and from Instagram.
Finally, we sadly lost another of our long standing members, Clive Deeming, who passed away suddenly on 25th September 2020 due to cancer. May he rest in peace.

Lockdown. Following the lock down since March 2020 we have kept contact through Zoom conferences and the occasional open day at the shop when new supply of wood became available

Future Pogramme. It is now planned to have the first live demonstration in our club premises in Sandon on Saturday June 26

th.

but so far a firm programme has yet to be established.
Library

. The library has been updated with new books added.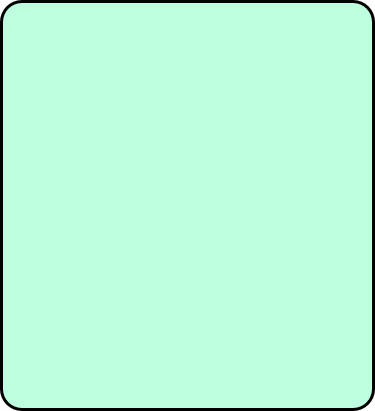 It is hoped that we can get together again in our club premises on Saturday 26 June when Paul Howard has agreed to give a demonstration.

A preliminary programme of other demos has been arranged as shown here.

Any updates will be shown on this website in due course

Finally there is a new advert for a woodturning lathe here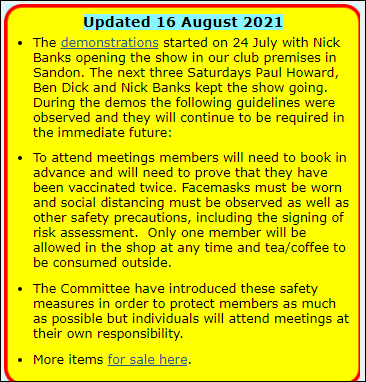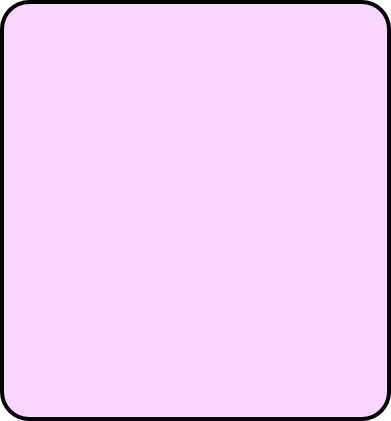 The future programme has been updated to cover the rest of 2022.
Brian Wlliams has asked for items of woodturning donated in aid of his wife's collection for children's toys for Christmas. More details can be found here.
Notes and photos from Phil Irons' demonstration in March have been added.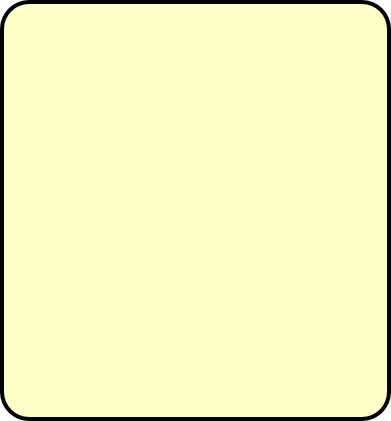 It is a very sad time for our club as we have lost 2 of our long standing members who both passed away in November: Norman Taylor, our treasurer since 2012 and Terry Creswell, a staunch supporter of our club since the beginning.
Nick Banks has written a tribute to both which you can read here. For those who don't know, Nick had supported Norman and his family daily throughout Norman's prolonged illness.
The future programme has been updated to cover part of 2022.